AV Rentals for Your Meeting, Dinner, Training or Seminar
Delivery and setup available. Onsite technician(s) also available, if needed.
Visual Advantage will deliver and setup to any venue - a hotel, banquet hall, conference center or general meeting space. And we will save you money. In-house hotel and event venue audio visual is notorious for having ridiculously high pricing. Not only are we cheaper than in-house av, we actually care that your meeting is a success.
Whatever AV you are needing for your business meeting, sales presentation, employee training or business development class, we have you covered - projectors, screens, laptops, microphones and more. We have rentals for multiple presenters, panel discussions, keynote speakers and Q&A sessions. And we offer site visits and consultations at no charge.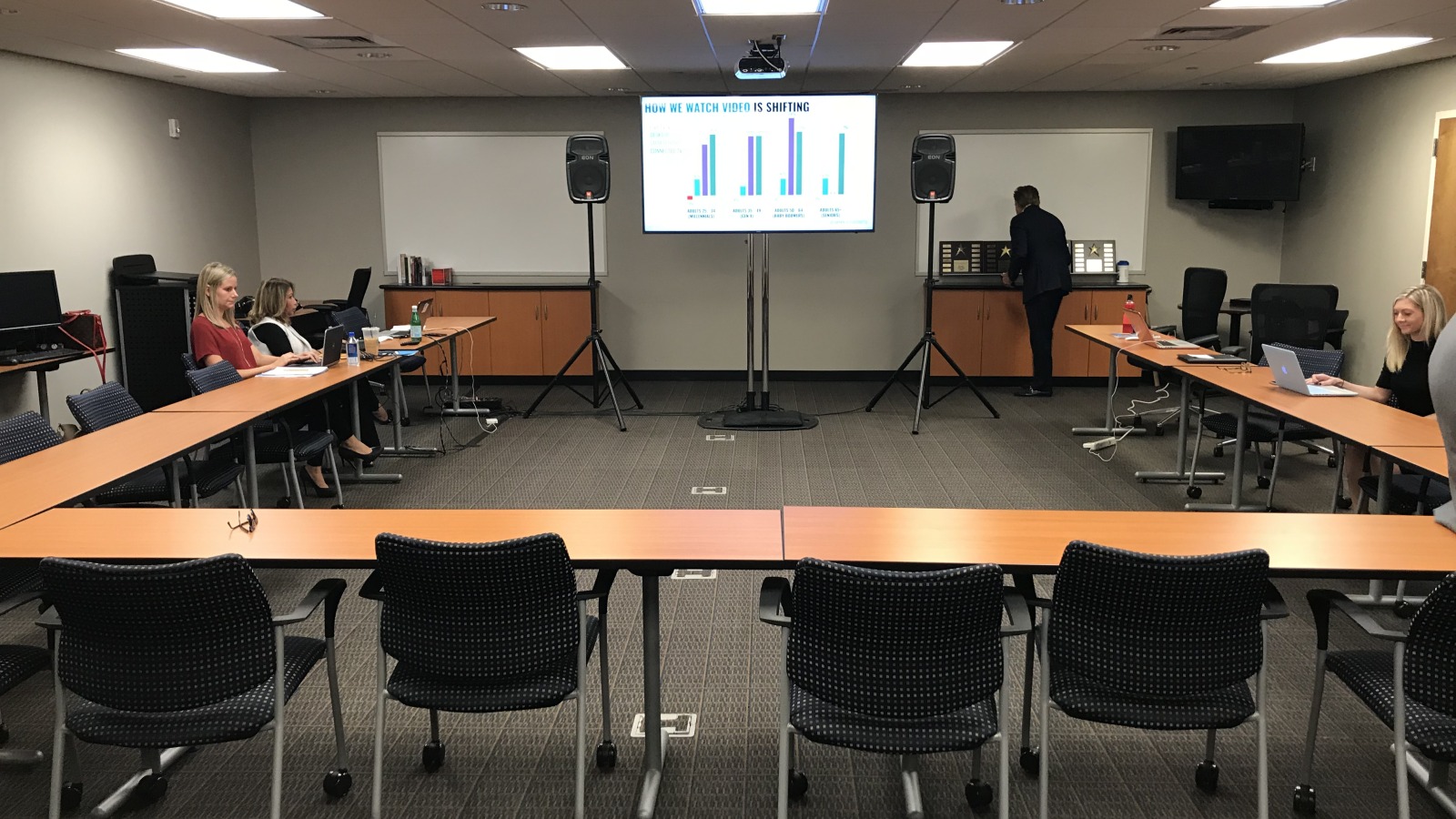 Business Meetings are an everyday part of the work world. When having a meeting, no matter the size, display your business message for everyone to see with our 70"-75" HD flat screen TVs or projector & screen rentals. If you prefer to be mobile while presenting your business material, we offer a handheld powerpoint remote for easy slide advancement.
Sales or Employee Training
Setting up a sales/employee training meeting? Video & sound equipment will aide with the retention of the information & help get the message across quickly & effectively since visual is one of the best tools for comprehension. Screens, projectors, speakers, microphones & presentation ready laptops are available for delivery & setup with Visual Advantage.
Dinner Program & Luncheon
Hotel, restaurant, banquet hall or any other venue you're hosting your dinner program or luncheon at, Visual Advantage can provide your audio visual equipment rentals! Careful planning will make the best impression & our AV support can assist in getting your message heard in a positive & professional way no matter how big or small.
The purpose of your seminar might be business related, educational, motivational or simply to network. Whatever is might be, Visual Advantage can help with projectors, screens, speakers, microphones & HD flat screen TVs. We can deliver & setup at any hotel, banquet hall or meeting space you might select as your venue.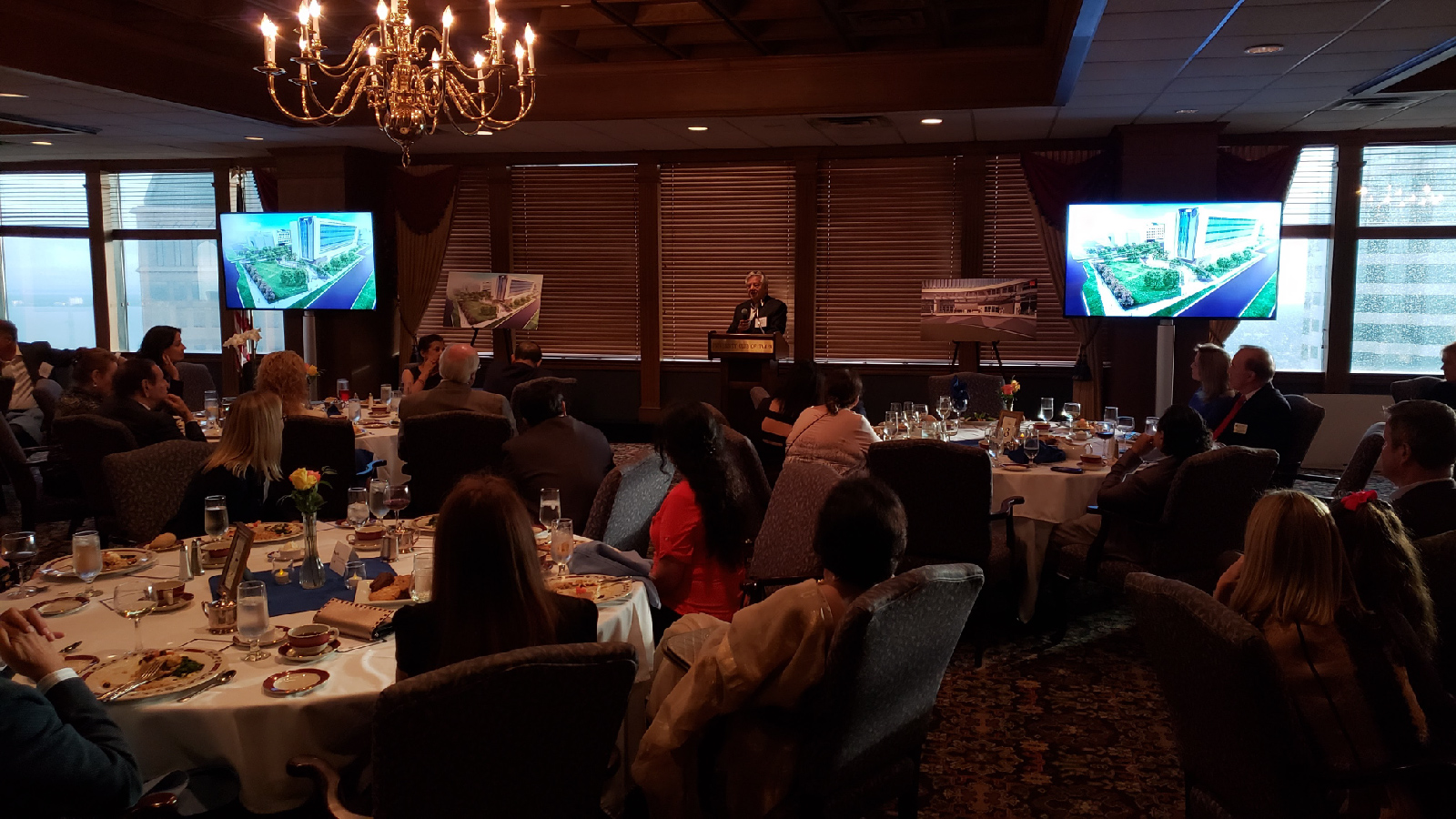 Whether you need your guests to hear the presenter or keynote speaker or see a presentation or video on a projection screen or HD TV, Visual Advantage has low-cost, reliable AV rentals to meet your needs.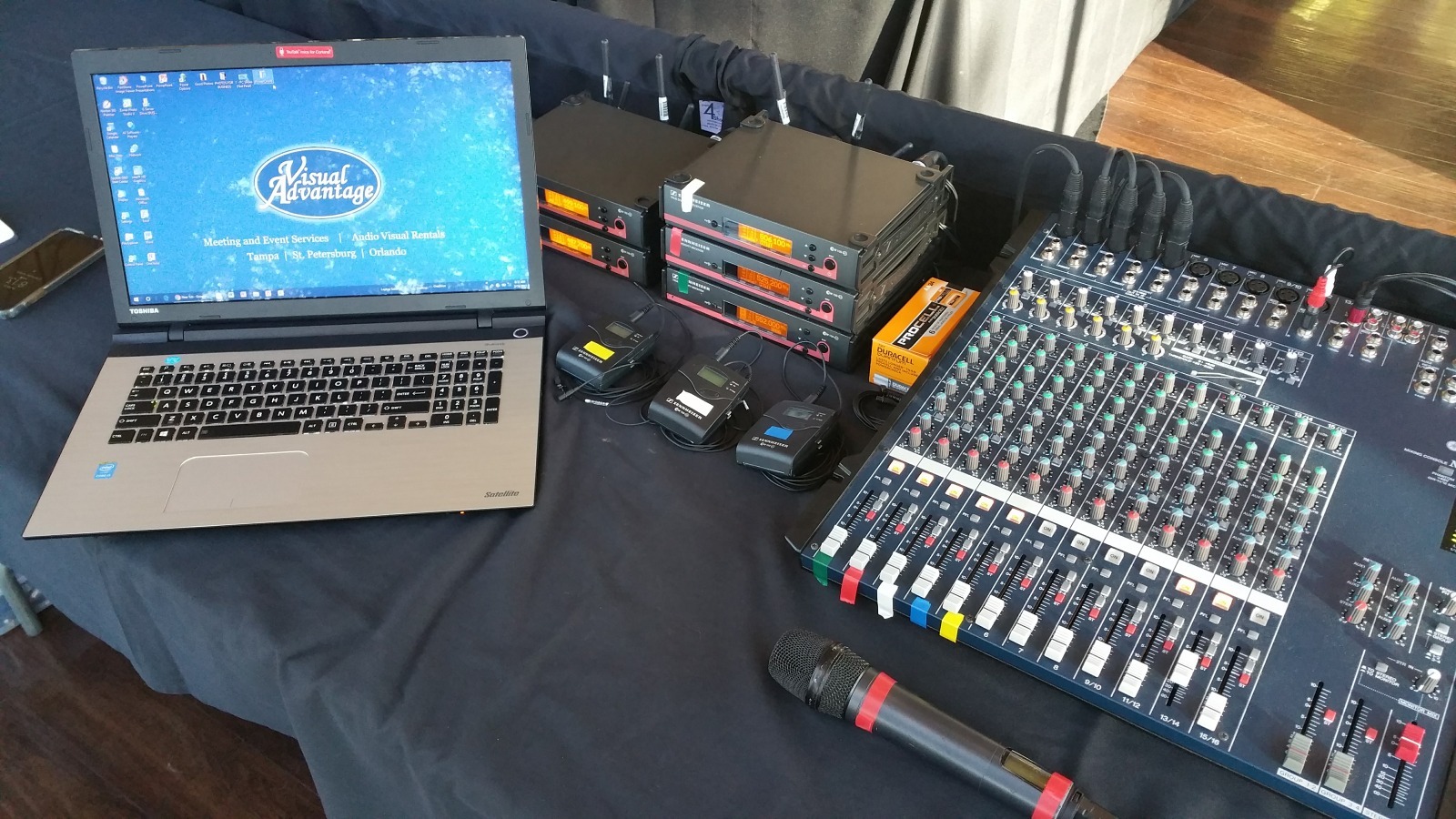 Sound System & Microphone
While networking & mingling prior to your meeting, have themed or background music playing & make sure to have an additional microphone for important announcements about upcoming company meetings and/or activities.
AV Rentals & Services to Tampa Bay & Orlando
Contact us or click the button below for rental pricing. Projectors - Screens - HD TV's - Wireless Microphones - Speaker Sound Systems & more.
Our equipment is always up-to-date and reliable. We provide delivery and setup, as well as, providing an onsite AV technician to run the equipment, ensuring your event goes smooth and without error.