We deliver and setup at any hotel, banquet hall or event venue.
Hotels, event venues, and banquet halls are known for considerably marking up their av pricing. This does not have to be. So please don't pay outrageous in-house audio visual costs. Save money and know you will be working with someone you can trust and who cares that your event is a success.
More Than a Rental Company.
We take care of every audiovisual-related detail so you can concentrate on all your other to-do's.
No matter what your conference or summit has going, we have you covered - general sessions, breakout rooms, receptions and registration desk displays.
Since 2001, Visual Advantage has been providing av rentals and support services to hotels, banquet halls, conference centers and event venues.
We will deliver, setup the equipment and, if requested, stay onsite during your conference to make sure all goes well with the audio visual equipment.
AV equipment in the main conference room needs to be loud enough & large enough for your attendees to hear & see. Visual Advantage can split the image to multiple screens, setup multiple sets of speakers & provide support by loading presentations & adjusting volume for video & presenters.
Visual Advantage has flat screen tv rentals, projection screens, projector rentals, laptops & PowerPoint remotes for each conference breakout room at any meeting space or hotel. Add on a set of speakers & microphone to boost sound. For small-to-medium breakout rooms a 70"-75" HD TV looks outstanding. Stay worry-free with an AV tech onsite to help load presentations & adjust audio levels.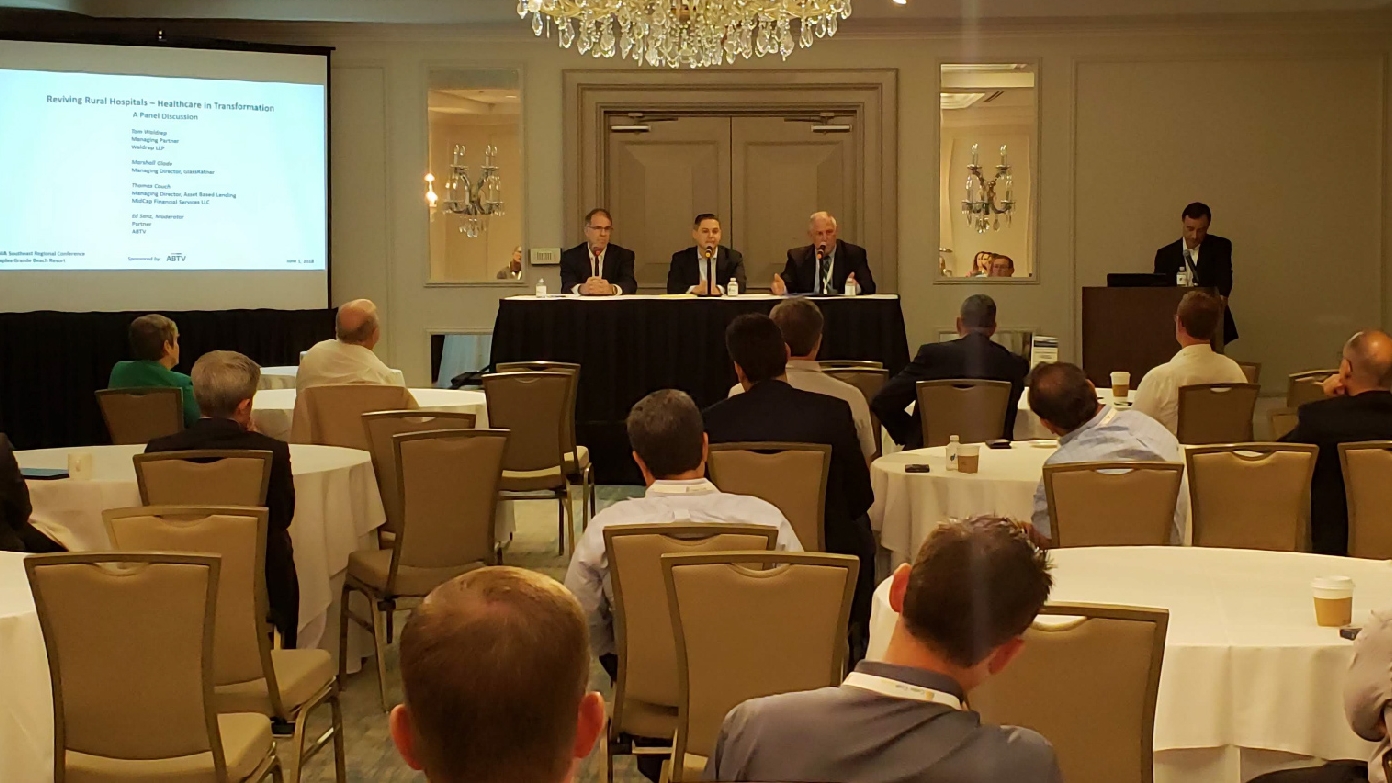 Multiple speakers covering an important topic can each be "mic'd up" with a lavalier or handheld microphone. Add a floor stand for Q&A to get a more professional look. Visual Advantage gives you the option of having an onsite AV tech adjusting sound accordingly for the moderator, panelists and Q&A mics. We also carry high-top chairs and low-seated plush chairs for your panel guests.
Registration or Information Display
Guide attendees with scrolling information on a 70"-75" HD flat screen TV displaying class times, description & room, as well as, sponsor slides, exhibitor/vendor booth information & off-site meetings or activities.
Pipe & Drape, Uplighting & Plants
Enhance any room, at any venue location with beautiful, eye-catching uplighting, staging, pipe & drape, plants, spotlight or stage lighting! Add a theme or your company colors bringing your entire event together visually!
AV Rentals and Support Services for Your Next Conference
Visual Advantage provides sound rentals, video and lighting rentals & more for your conference, seminar or event. We delivery & setup to any hotel, conference center, meeting space or venue. Click below to see a list of our most common audio visual rentals - projectors - sound systems - large screens - microphones - etc.
For video, we can handle one or multiple projection screens. Flat screen TV's for your breakout rooms. And much more.