Sound and Video Rentals for Your Personal Event
Equipment rentals you can afford. Delivery and setup available.
Your event can be whatever you want, wherever you want. We can help you plan for your AV equipment rental needs. Speakers, large projection screens, projectors or HD flat screen TV's. Check out our PCJukebox for a fraction of the cost of a DJ. Our PCJukebox allows you to set certain song lists and/or allow your guests to choose the music for a good time, with good music everyone enjoys! Add on a microphone, staging or a dance floor - we have all the event equipment you need to make it happen.
Hosting an outdoor event? Whether you're a school, church, living complex or festival, its success will be all about the pleasure your audience has while attending. Visual Advantage takes the stress of having the perfect AV equipment for the right size event without any complications away! Whatever your organization is looking to do, we have the projector, screen, sound & tech support to do it!
Movie nights whether indoor or outdoor are an exciting way to watch the latest movies out. Visual Advantage provides AV equipment rentals by delivering & picking up or doing a full setup & breakdown for your backyard, neighborhood, school or fundraising event. No matter the size of your audience, our screens, projectors & sound will ensure everyone can see & hear enjoying the evening!
Sporting Events, Superbowl, Parties & Festivals
In charge of pulling the event, festival or party together? Visual Advantage has the screens, projectors, speakers, microphones, HD flat screen TV's & AV techs to help! Regardless of your venue, audience size or budget, Visual Advantage offers AV equipment rentals for any size, anywhere.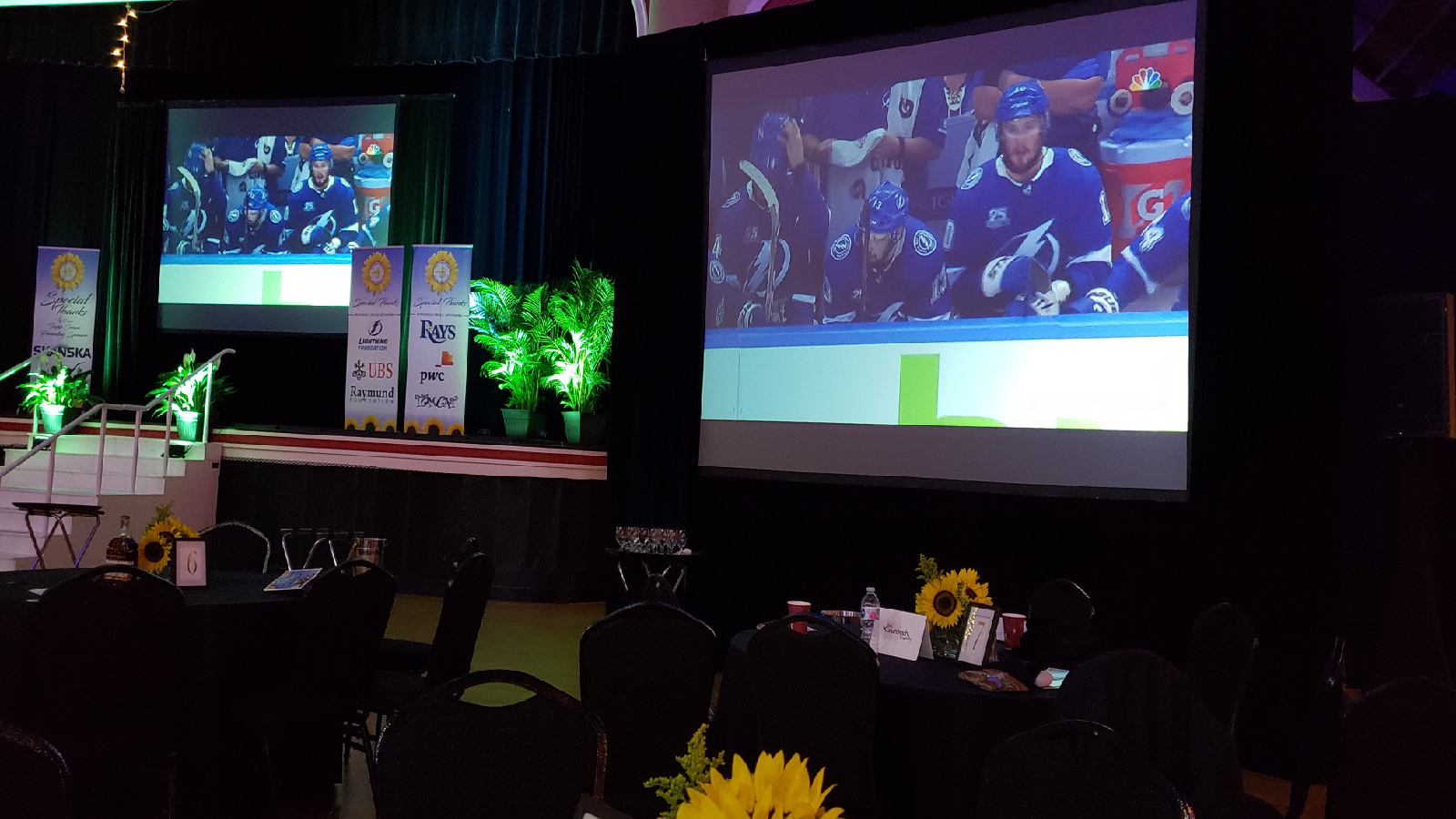 Large Function Sporting Event
We carry LCD projectors & large projection screen rentals for your Super Bowl party, playoff gathering or any sporting event. For smaller parties or to place in different locations, we carry HD flat panel TV's for an outstanding picture.
Sound System & Microphone
While mingling at your reception or event, have themed or background music playing & make sure to have an additional microphone for announcements.
Your wedding & reception is something you want to make unforgettable & photo slideshows are popular "entertainment" for your guests to enjoy seeing the lives of the bride & groom! Playing once before the bride & groom are introduced, looping during the reception or anytime you'd like! Add on a microphone, speakers, uplighting, HD flat screen TV, dance floor or whatever else you might of envisioned for your special day!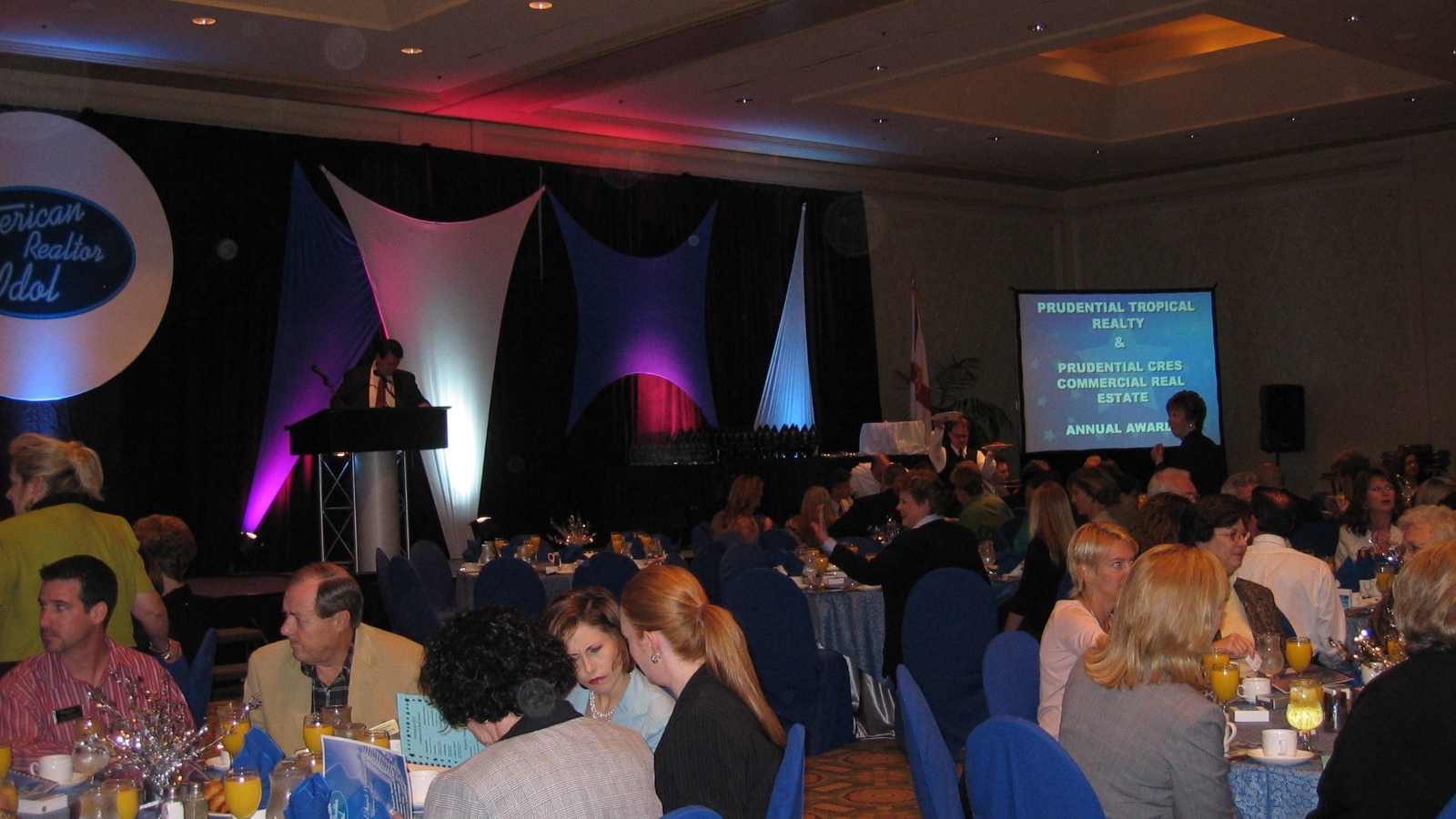 Every special occasion will have the same desired result…everyone having a good time! What better way to ensure it then adding AV equipment rentals like projectors, screens, speakers, uplighting & more! Visual Advantage offers delivery, setup & breakdown so you can celebrate while our AV techs do all the work!
With over 19,000 songs to choose from, you & your guests will be sure to enjoy your party or event. Our PC Jukebox is perfect for Christmas parties (plenty of Christmas music to choose from), birthdays, outdoor events, or any corporate event.